AUSTRALIA 
NEAS
NEAS endorses English language centres in universities, colleges and high schools in Australia and abroad. Its goal is to support the achievement of quality outcomes for English language learners, creating value through excellence recognition and collaborative knowledge partnerships for English language teaching providers.
· NEAS Quality Assurance Framework

Contact: Patrick Pheasant
Phone: +61 2 9055 9275
Email: [email protected]
Web: www.neas.org.au
Language Canada Is Canada's premier language organization representing its two official languages: English and French. Membership is limited to programs from the public and private sectors that meet the rigorous standards of the association. Language Canada is recognized by the Canadian government and internationally.
· Canada: Languages Canada Quality Assurance Framework

---
ORION ASSESSMENT SERVICES 
Orion Assessment Services is an independent third party Accreditation / Audit firm. Our auditors verify that Languages Canada members are in full compliance with the requirements of the Quality Assurance Scheme.

         Contact: David Huebel
                                                                              Phone: 1 (877) 494 0477
                                                                              Web: www.orioncan.com
---
MALTA
FELTOM
FELTOM – Federation of English Language Teaching Organisations – Malta, brings together accredited English language schools under one national association. Its objective is to set, improve, and ensure the maintenance of standards in, and direct the development of, all aspects and services which together constitute the requisites of an English language stay in Malta and to develop cooperation amongst licensed English Language Schools and strengthen the role of Malta as a destination for English language stays of quality. 
---
NEW ZEALAND
ENGLISH NEW ZEALAND
English New Zealand is responsible for the accreditation and quality assurance of  many ELT centre in New Zealand and abroad. It was first founded in 1986 with the desire to offer international students an opportunity to study English while also experiencing the other opportunities New Zealand has to offer.
· New Zealand: English New Zealand Standards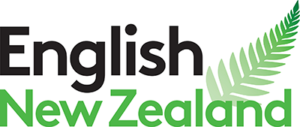 Contact: Kim Renner (Ms)
Phone: +64 3 383 7153. 
Email: [email protected]

---
SOUTH AFRICA
EDU SA
Education South Africa (EduSA) is the national association of quality English language centres in South Africa. It is committed to developing and guiding the growth of the English language travel industry in South Africa and ensuring that its members meet or exceed guaranteed minimum standards of professionalism and quality.
· South Africa: EduSA Quality Standards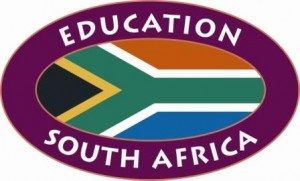 Contact:   Ilse Liebenberg
Email: [email protected] 
Web: www.edusouthafrica.com
---
ACCREDITATION UK
Accreditation UK is a quality assurance scheme for schools, colleges, and universities which offer English language courses in the UK.
Managed by the British Council (in partnership with English UK) the scheme gives an assurance of quality to international students, with a choice of over 400 language centres. Regular inspections ensure that all accredited centres meet or exceed the agreed quality standards in management, resources and environment, teaching, welfare and (where applicable) care of under 18s.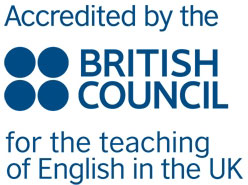 Contact: Liz McLaren
Email: [email protected]

---
UNITED STATES
ACCET
Founded in 1974, and recognized by the United States Department of Education as a "reliable authority" of quality in the education sector since 1978, ACCET is still committed to upholding high standards of quality for its accredited centers for the benefit of all involved.

Contact: Res Helfer
Phone: (202) 955-1113  
Email: [email protected]
Web: www.accet.org