WORKING TOGETHER TO MAKE PROGRESS IN COLLABORATION IN QUALITY ASSURANCE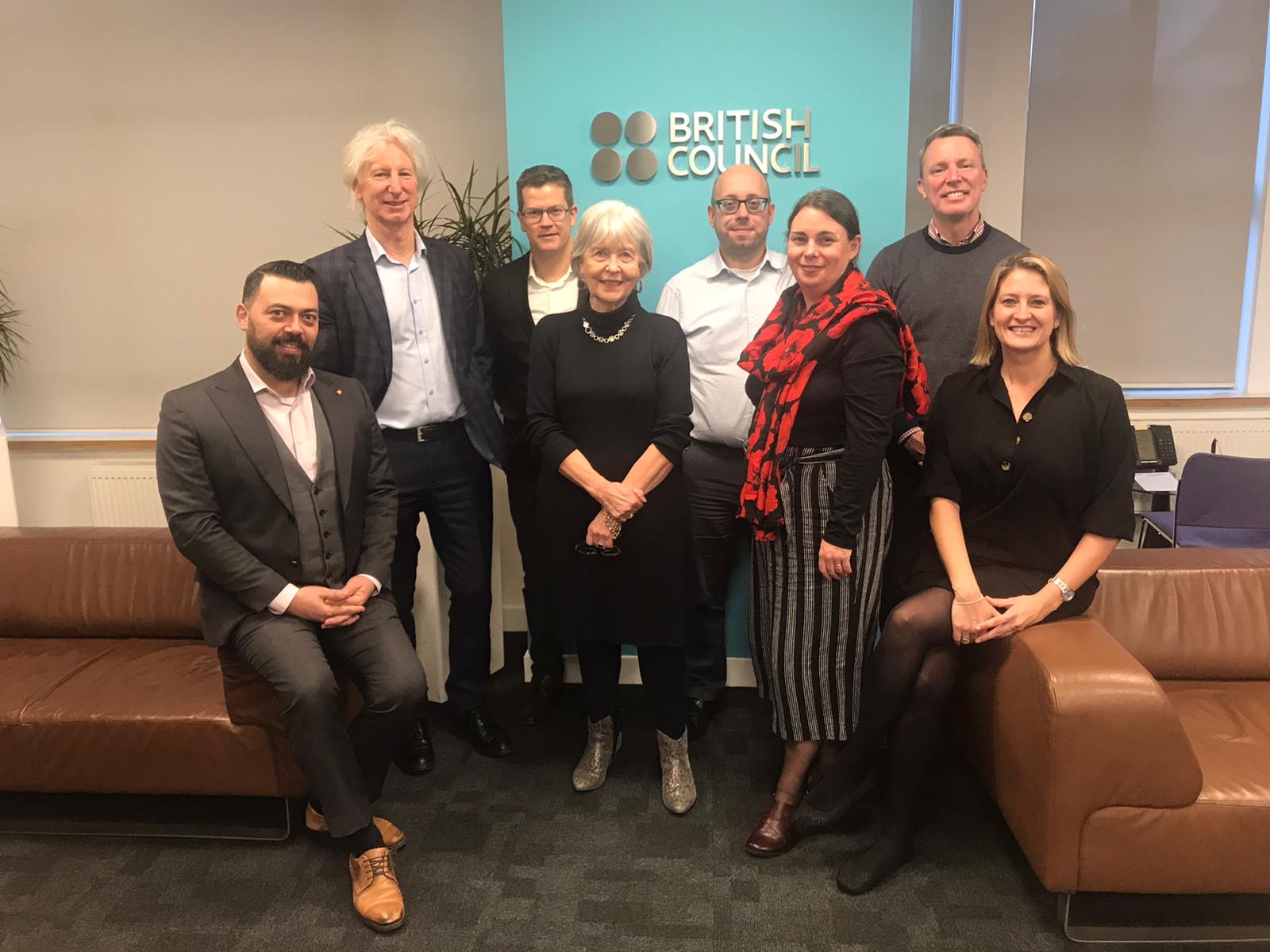 QALEN members enjoyed a highly successful 2019 Symposium this November, held in the excellent British Council facility in Manchester. Hosted by the Accreditation Body for Language Services (ABLS) and Accreditation UK, the event further developed the collaboration of the world's leading English language quality assurance bodies on a number of major projects.
'This year's symposium really helped us make progress in understanding the global benefits of working together' commented Diana Lowe, ABLS Chief Executive. Liz McLaren, Manager of Accreditation UK, agreed, noting 'it was not only a great opportunity to learn from one another but the team identified opportunities for further collaboration which will undoubtedly have a positive impact on our respective accreditation schemes.'
QALEN's commitment to promote and develop quality assurance in global English language teaching underpinned discussions on a range of issues faced by members. This year's significant opportunities and challenges included:
the impact of online delivery of teacher education and the changing nature of EL delivery on current teaching qualification requirements,
review of processes for handling new applicants for accreditation and association,
consideration of current risk management processes, and
the ELT sector's response to climate change.
A number of initiatives were authorised including a major project to evidence the impact and value of quality assurance across the global ELT industry. Members will also review and improve their own quality assurance practice via an innovative peer moderation process.
2018 QALEN SYMPOSIUM HELD IN TORONTO, CANADA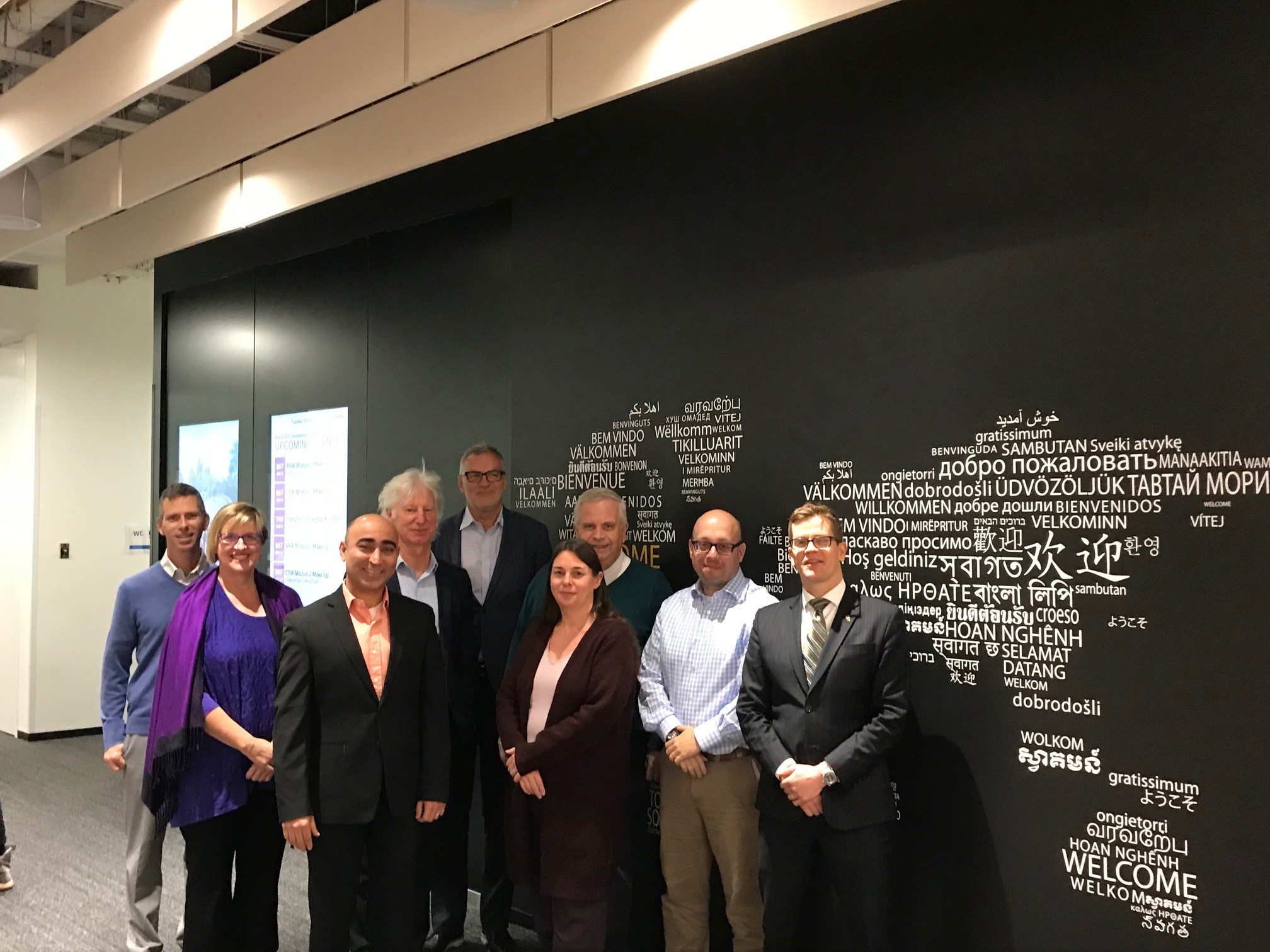 QALEN members work together to share, document and develop global best practice in quality assurance of English language education. The annual symposia, which are hosted by a network member, provide the network with opportunities to benchmark practices and align quality processes. 
The 2018 symposium was hosted by Languages Canada and Orion Assessment Services in Toronto and welcomed representatives from Australia, Canada, New Zealand, the USA and the UK.  The network workshopped teacher and Academic Manager qualifications, approaches to professional development and self-assessment processes.  
LANGUAGE QUALITY ASSURANCE AGENCIES MEET IN NEW ZEALAND FOR THE FOURTH QALEN SYMPOSIUM
On 15 and 16 November 2017, members from seven Quality Assurance organisations attended the 4th symposium for the Quality Assurance Language in Education Network (QALEN), held in Auckland, New Zealand this year.
QALEN was established in 2014 when NEAS Australia hosted the inaugural symposium in Sydney. QALEN members meet every year to discuss issues such as care of minors, impact of world events on English Language Teaching, Quality Assurance systems and processes and to undertake mapping and benchmarking.
The objective of QALEN is to provide opportunities for participants and members from Accrediting and Quality Assurance bodies in the global language education sector to communicate and collaborate within a safe, supportive environment.  In this way, organisations may develop new, innovative methods of Quality Assurance and Accreditation, quality assure the quality assurance agency, create a promotion of a globally recognisable quality mark, and facilitate further growth for both their organization and others.
LANGUAGE QUALITY ASSURANCE AGENCIES MEET IN WASHINGTON FOR THE THIRD QALEN SYMPOSIUM
September 20, 2016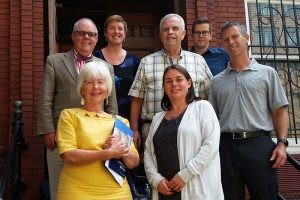 Representatives from five countries and eight language quality assurance agencies gathered in Washington, DC from September 8-10, 2016 for the third annual symposium of the Quality Assurance in Language Education Network (QALEN).
Founded in 2014, QALEN's objective is to "provide opportunities for participants and members from accrediting and quality assurance bodies in the language education sector to communicate and collaborate within a safe supportive environment." The participants focused on a number of topics of current interest including the care of minors attending short-term language programs, building effective dialog with government agencies, the impact of world events on quality assurance efforts, minimum qualifications for language teachers and academic managers, as well as establishing and assessing quality curricula. The event provided the opportunity to compare notes, share ideas and discuss best practices. As outputs from the symposium, QALEN will be working to aggregate members' best practices on the care and welfare of minors, as part of the Duty of Care covering all students, as well as documenting appropriate teachers' and academic managers' qualifications.
Those in attendance included the host ACCET – the Accrediting Council for Continuing Education and Training (USA), ABLS – the Accreditation Body for Language Services (UK), the British Council (UK), English New Zealand (NZ), Languages Canada (Canada), NEAS – the National ELT Accreditation Scheme (Australia), and Orion Assessment Services (Canada). CEA – the Commission on English Language Program Accreditation (USA) participated as a non-member guest. FELTOM – the Federation of English Language Teaching Organizations (Malta) and EDU SA (South Africa) are also QALEN members but were unable to attend. The next QALEN symposium is scheduled for November 2017 in Auckland, New Zealand.
LANGUAGE QUALITY ASSURANCE AGENCIES MEET IN SYDNEY FOR THE 1ST SYMPOSIUM
October, 2014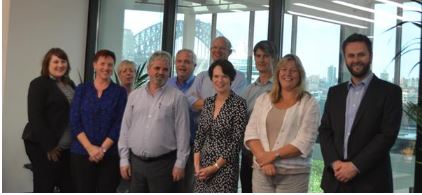 The Quality Assurance in Language Education Network (Qalen) has been established as a forum for language school accreditation bodies worldwide, aiming to operate alongside counterpart global agency and language school bodies in driving standards in the study travel industry.
Qalen was created from an embryonic meeting of accrediting bodies in London in 2011 and more recently in Sydney, Australia, last year, following the participation of a number of accreditation organisations in recent meetings of the Global Alliance of Education and Language Associations (Gaela).
The founder members of the association are: Neas in Australia; Feltom in Malta; English New Zealand; and Accet in the USA. A broad mapping of the alignment of the standards, principles and processes of the four founder members took place at the Sydney meeting. The group ultimately hopes to achieve a membership of around 10 or 11 accreditation bodies.
Mark Raven, Chief Executive of Neas, said, "The Quality Assurance in Language Education Network is a 'think tank' of legitimate and like-minded quality assurance and accreditation agencies, seeking global validation and recognition of their quality principles and processes.
"Qalen members have a long history of supporting effective learning in ELT, and by coming together to share their experiences, we may build a library of knowledge and innovation to be shared across the network. While the final outcome of Qalen is yet to be defined, the creation of mutual understanding across the group will foster a global community of quality ELT providers."
Membership of Qalen involves a memorandum of understanding between all parties whereby the signatories agree to cooperate and recognise one another's processes, principles, standards and activities.
Qalen is intended to provide opportunities for members to: validate accreditation and assurance standards; focus on best practice in quality assurance and accreditation; foster innovation and new methods; reduce the impact of accreditation mills confusing the market; investigate cross-promotional opportunities; and promote a globally recognisable quality mark.
Another aim of Qalen is to build a communication platform that describes the value of quality assurance and accreditation for agents, governments, students and the language teaching industry to aspire to.
A website and branding for the nascent association are due to be launched soon, and a third symposium is scheduled to take place in Malta this year.
Qalen will continue to explore areas of common ground and mutual benefit with Gaela and the Federation of Education and Language Consultant Associations (Felca), which both hold annual meetings in late August/early September, prior to the Alphe UK Conference.
(with respect and thanks to journalist Matthew Knott from Study Travel Magazine)